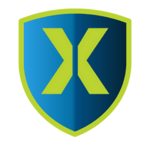 PacketXpress® — The Network Intelligence Platform
Enhance Your Network Security Monitoring and Forensic Analysis Applications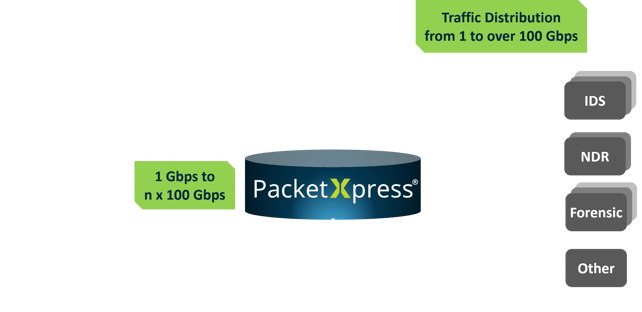 High-Speed Capture
High-Speed capture and recording scalable from 10 Gbps to over
100 Gbps - the highest sustained capture rate in the industry.

No Loss Capture & Storage
Simultaneous capture to disk and distribution from disk without impacting either read or write performance at any speed. Storage of several petabytes is provided in just a single 1U server.

Adaptive Traffic Distribution
Adaptive traffic distribution to avoid analysis overload with rate and content control, directly from disk via standard software APIs with speeds up to 100 Gbps.

Flexible Queries Without Indexing
Dynamic queries without the need to pre-define indexing, offering more flexible analysis capabilities.



Application Agnostic in an Open Platform
A software solution delivered on common off-the-shelf hardware with open, standard software APIs for direct access to packet data for any event, integrated in your current workflow and threat response solutions.

Scalable and
Economical
Customizable platform with extensible intake, storage, memory, and processing with the lowest footprint and cost-to-performance ratio in the industry. Offered from 1U and up as well as in custom formfactors.
PacketXpress Use Cases Across the Network & Security Operational Lifecycle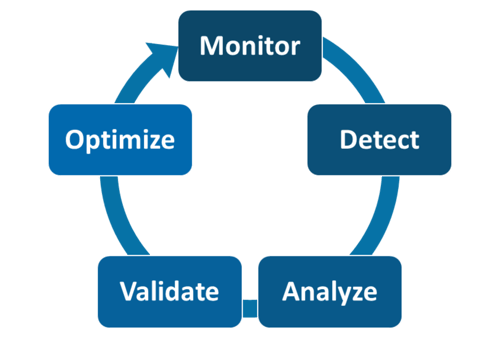 PacketXpress addresses many challenges across the network and security operational life cycle in commercial enterprise and defensive cyber operations teams in government agencies.
Monitor more traffic economically for complete visibility.
Detect events reliably and prevent false or missed events under high traffic load.
Analyze, triage, and resolve incidents with the complete event details needed that alarm and event notifications do not provide.
Validate countermeasures before deployment with actual event traffic.
Optimize the stability, speed, scalability, and responsiveness of your network & security infrastructure even under high traffic load.