Data Intelligence Solutions to Accelerate Insights
Scalable, Simultaneous, Always-On Recording and Distribution at over 100 Gbps
PacketXpress - Network Intelligence for Defensive Cybersecurity
PacketXpress® — The Network Intelligence Platform
Integrate with your analysis infrastructure via open web APIs for PCAP retrieval, improving analysis performance, accuracy, and depth.
No loss capture at any speed

- From 10 Gbps to well over 100 Gbps.
Collect anywhere

- From the physical ingress-egress and internal network to virtual and cloud.
Flexible form factor

- From mobile to multi-rack data center configuration.
Adaptive traffic distribution

- At whatever rate your application can reliably consume.
Expandable storage

- From hours to months – local or external.
Customizable

- From the software to off-the-shelf hardware, tailored to your specific needs.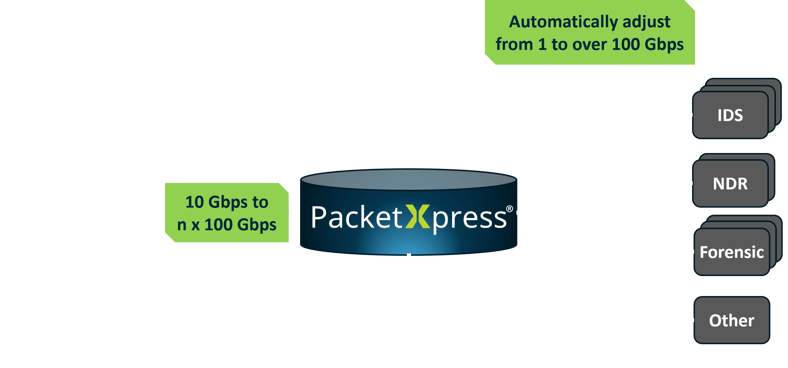 PARTNER PRIME CONTRACT VEHICLES
Axellio products are available under SEWP and Air Force EWAAC contracts, please contact us for additional information or other contracts.
NASA SEWP V (Solutions for Enterprise Wide Procurement) Groups A through D, including Service Disabled Veteran Owned Small Business (SDVOSB) and HUBZone
Air Force EWAAC (Eglin Wide Agile Acquisition Contract)
GSA MAS (General Services Administration) Under the Multiple Award Schedules (MAS) Program
ISO 9001 - 2015
CERTIFIED
Software for cyber threat detection and response is manufactured by Axellio.
Certified to ISO 9001 (Quality Management System) by PJR.