PacketXpress
®

- High-Speed Traffic Retention and Distribution


For defense, intelligence community, and global security operations:
Scalable, high-intake platform for packet capture, storage, and distribution, in an extremely small footprint.

Scales across all dimensions: intake, storage, processing, and distribution - from mobile deployments to multi-rack datacenter solutions.

Complements any existing security analysis solution:

Increase the performance and accuracy of real-time analysis.

Reduce overall analysis licensing costs.

Replay packets at any speed for forensic analysis and mitigation validation

.
Broaden Visibility and Accelerate Analysis
High-Speed capture and recording from 10 Gbps to multiple 100 Gbps
The highest sustained capture rate in the industry, scalable from 10 Gbps to over 100 Gbps.
No loss capture, storage, and distribution at any speed
Simultaneous capture to disk and distribution from disk without impacting either read or write performance at over 100 Gbps. Storage of several petabytes is provided in just a single 1U or 2U server, allowing for additional off-box archival.
Adaptive traffic distribution to avoid analysis overload
Near real-time, rate- and content-controlled traffic distribution, directly from disk via standard software APIs, up to 100 Gbps.

Flexible queries - without indexing
Dynamic queries without the need to pre-define indexing, offering more flexible analysis capabilities.
Analysis application agnostic
Direct access to packets anytime for any event, integrated in your current workflow, in real-time or for historical replay, via standard software APIs for any security analysis application.

Hardware agnostic and open platform
Our software-based approach, combined with our patent-pending file system, is delivered on common off-the-shelf hardware to create the solution you need for your applications.
Scalable and economical
Extensible intake, storage, memory, and processing with the lowest footprint and cost-to-performance ratio in the industry. Offered from 1U and up, depending on capacity & intake rates.
Comprehensive Network Intelligence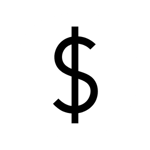 Reduce cost & complexity - optimize your existing infrastructure investment
Reduce hardware sensor proliferation and complexity - capture, decrypt, store and distribute only once - for all apps

Virtualize your analysis applications - license only for average traffic

Integrate seamlessly and leverage your existing analysis infrastructure – no retraining or workflow changes, just better data