HuntEDTM - Hunting for Cyber Threats

Hands-on threat hunting education for security professionals
There are no seminar dates scheduled right now.
Register to be informed about our next seminar coming up
This two-day virtual threat hunting seminar is a tool-agnostic, hands-on seminar for security analysts and threat hunters to hone their threat hunting skills. This course is designed for security professionals and threat hunters with analysis experience that would like to enhance their threat hunting skills. Through a mix of lectures, discussions, and lots of hands-on exercises we will introduce you to the concept of threat hunting, the workflow, best practices, and the tools to use.
At Axellio, we believe that threat detection and response is more than just another tool or monitoring application. It is as much an approach that requires knowledge and expertise that when used efficiently, significantly increases your security maturity across all areas, not just for incident response.
HuntEd is a hands-on, tool agnostic two-day virtual (for now) threat hunting education. This course will cover the fundamentals of threat hunting from why threat hunting is essential to defining and executing threat hunting missions and the tools and processes important for it.
In addition to educating you on essential concepts and tools for threat hunting, this course is really focused on hands-on exercises based on real-world use cases, using a number of different tools such as EDR, IDS, SIEMs and packet capture tools. You do not need to have any prior knowledge of Axellio products, most of the exercises are done using open-source applications. This allows you to apply your learnings quickly and easily in your own environment.
Course Objectives
After completing this course, you should be able to:
Make the case for threat hunting and why it is essential for your organization
Create or improve an existing threat hunting program
Understand and apply threat hunting models and concepts
Determine which tools and tactics to apply in different situations
Determine when and how to use endpoint and network data in your hunt to mitigate the threat more effectively
Implement a hunting mission from start to finish
Who Should Attend
This course is designed for network security professionals and incident responders who respond to incidents and threats, whether reactive or pro-actively in either commercial enterprise or military defense organizations. It is designed for those who want to mature themselves, their team, and organization to better defend against the ever increasing number of threats.
Prerequisites
This course expects that you have a working understanding of networking, network and endpoint security, and the Windows operating system. Knowledge about active directory, DNS, and DHCP is helpful.
Delivery
Right now, we have no seminars scheduled - sign up to keep you posted as new seminars become available.
Continuing Education Credits
For attendees that have existing certifications and would like to request continuing education credits, Axellio will provide a Certificate of Completion at the end of the course.
Your Coach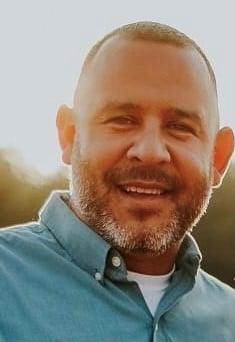 Jeremy Leasher is a security professional with over 22 years of wide-ranging experience within the DoD and Commercial sectors. He spent the majority of his career doing digital forensics and incident response and has led threat hunting teams in both commercial and DoD organizations. In addition, Jeremy is still an active 255S Cyber Warrant Officer in the Army National Guard and holds 9 SANS certifications.