Financial Trading Surveillance
For Today's Highspeed Environment
We empower the financial industry to ensure regulatory compliance and infrastructure performance
with real-time and historical trading and market data analytics
through high-performance, 100 Gbps no-loss traffic capture, distribution, and in-depth analytics
Market Analysis Infrastructures are
Overwhelmed by Escalating Data Volume
Global financial institutions need to reliably recreate financial transactions for analysis, problem resolution, and compliance. But existing analytics infrastructures are often overwhelmed by an ever-increasing volume of market data, challenged to decode and correlate millions of messages per second and provide access to timely information with nanosecond accuracy.
Axellio's and Packets2Disk's high-performance trading surveillance and market data analytics
provides the scale, scope, and insight required
for today's high-speed trading infrastructure.
Axellio PacketXpress and Packets2Disk Analytics

A complete solution for trading surveillance, market data analysis, and performance management

PacketXpress® Visibility Hub
High Performance Capture and Analytics Platform
100 Gbps sustained, no-loss capture to disk

100 Gbps data read-access and distribution from disk

10 Million per second trading and analytics performance

1.5 Petabyte storage raw, 2X with compression

Superior price-performance in a small, 2U formfactor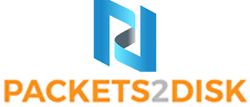 Packets2Disk Analytics
Analytics for Financial Markets
Decode packets and analytics for all major market and trading data protocols

In-depth analysis of complex performance metrics

API access to all analytics, trading and market data messages, and the underlying packets

Multiple export data formats to integrate with your existing infrastructure

Visualize, configure, and manage via an intuitive, customizable user interface
The Axellio & Packets2Disk
Trading Surveillance & Market Data Analysis Platform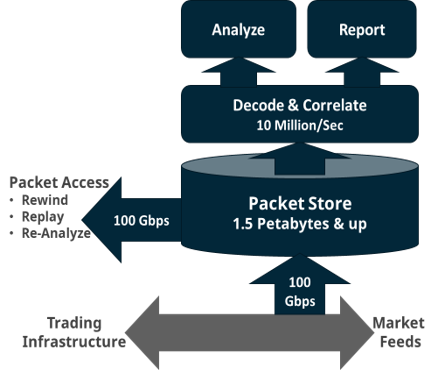 Axellio's high-density, high-performance storage and analysis platform and Packets2Disk's powerful market data analysis software provide highly accurate results for critical insights:
Identifies and reduces risk of service and trading surveillance data quality issues and outages

Reduces mean-time-to-repair (MTTR) and downtimes

Optimizes latency across the entire infrastructure

Ensures the quality and accuracy of data feeds for detailed analytics and performance improvements

Confirms compliance and reduces regulatory risks with accurate data for every transaction

Ensures SLA compliance for the exchange's services and those of their service providers

Validates trading systems changes by testing with known, real-live data before going into production.
Proven Implementation at a Global Exchange
Our solution has been successful deployed at a Fortune 500 global exchange company that operates exchanges and clearing houses worldwide. The operations team collaborated with Axellio® and Packets2Disk to develop a solution that met the demands for reliable and comprehensive data collection in an extremely small and cost-effective system.
DISCOVER THE POSSIBILITIES WITH AXELLIO
Let's Start the Conversation on How We Can Help You.
Contact us for an initial assessment free of charge.