High-Speed Capture and Recording
Accelerate Time-to-Root-Cause
Streamline your analysis process and shorten time to resolution — get fast access to all packets anytime, pre- and post‑event, with no need to filter or selectively capture traffic in a small form factor.
Adaptive Traffic Distribution
Extend the Useful Life of Your Monitoring & Analysis Infrastructure
Keep up with network speed and traffic growth — distribute captured traffic at controlled rates to other applications matching their intake rates, smoothing out the traffic spikes and avoiding overloading your monitoring and analysis infrastructure.
Universal Analytics Platform
For Efficient Operation and Investment Protection
Increase your throughput significantly and decrease your time to root cause, while saving on dedicated and costly appliances.
Defend Zero Day Threats: Traffic Monitoring + Digital Forensics
with PacketXpress®
High-speed packet capture to protect IT Operations from information loss and network infiltration.
An economic approach to provide access to all packet data while protecting your monitoring infrastructure from traffic growth.
Store
Aggregated, Sustained 100Gbps, Zero Loss
Simultaneously capture, record, and distribute traffic to your monitoring and analysis ecosystem at zero packet-loss with up to 725 Terabyte of onboard storage
Distribute
Adaptive Traffic Distribution up to 100 Gbps
Rate-controlled traffic buffering for any onboard and external analysis applications for reliable no-loss, real-time analysis that keeps up with traffic growth

Analyze
Selective Data Extraction & Replay
For back-in-time pre- and post-event analysis via any on-board or external analysis applications – no indexing required.

Scalable & Cost Effective
20X the Performance at a 70% Smaller Footprint
Compact, modular, extensible in either a 3U rackmount or mobile carry-on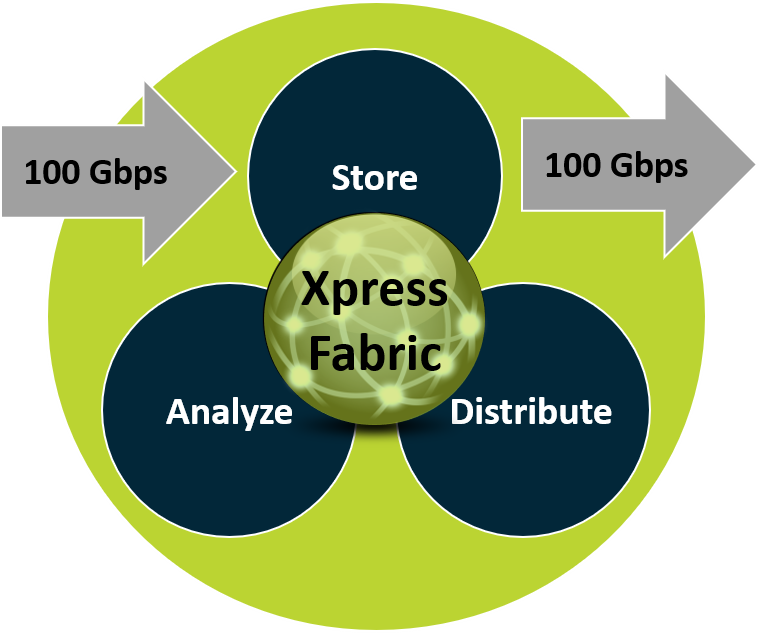 DISCOVER THE POSSIBILITIES WITH AXELLIO
EXPLORE OUR DEFENSE SOLUTIONS
Schedule a demo of our solutions for defense today!