MicroCloud
Use the right tool for the problem. Take information and insight to a whole new level with Axellio's FX-MicroCloud. A purpose-built solution for implementing scalable cloud architectures and running cloud native applications, while providing the speed needed to offer real-time insights.
Hyper-Converged Infrastructure
Strip away your old understanding of hyper-converged. With compute and storage decoupled, a new flexibility has emerged with the Axellio's FX-HCI solution. Exceed your performance needs, in a denser footprint, with lowered costs.
MicroDataCenter
Scale In with a converged, high-performance solution. Axellio's FX-MicroDataCenter removes the sprawling servers, switches, and SANs into one small footprint. Whether your environment needs GPU, CPU, RAM, or storage to excel – FX-MicroDataCenter can handle your data storing and processing needs. Ingest and analyze more data than ever before, often revealing business intelligence that was previously unattainable.
Axellio Edge Computing Solutions
Deliver your company real-time performance that combines speed, density, and cost to enable the next generation of capabilities for video streaming, cybersecurity, financial market data, and defense and intelligence community applications. With the FabricXpress edge-computing platforms, you'll enjoy high-bandwidth, low-latency, and high density that enables your team to achieve new levels of performance.
Data Center Performance
High-speed intake, processing, and storage
Scalable
20x the performance at a 70% smaller footprint – modular, configurable hardware and software
Cost Effective
Lowest cost-to-performance ratio in the industry – small SwaP footprint
Unprecedented Density
Converged compute in a 3U format with up to 224 CPU cores, 48 Hot swappable NVMe SSDs, 725TB storage, 4 TB RAM.
Lightning Fast
240 GBytes/s i.e. 1920 Gbits/s of total throughput through the Xpress Fabric – a unique NVMe/PCIe architecture that reduces latency and dramatically accelerates throughput, compute, and storage capabilities. This allows for simultaneous 100Gbps traffic intake with no packet loss, while also distributing up to 100 Gbps of traffic with no impact on intake!
Vendor-Agnostic
Continue to operate applications that you are already invested in on this platform.
Easily Upgrade, Expand, or Reconfigure
Modularity for any mix of Flash Storage, CPU, GPU, or high-speed networking interface cards.
Lowest SWaP in the Industry
In both a 3U rackmount or mobile carry-on.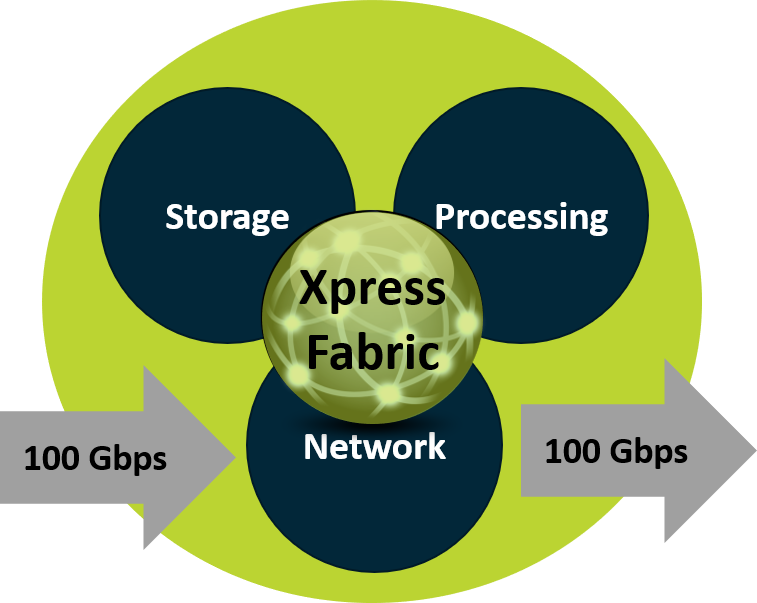 DISCOVER THE POSSIBILITIES WITH AXELLIO
EXPLORE OUR DEFENSE SOLUTIONS
Schedule a demo of our solutions for defense today!